Muse x Render
Muse is partnering with Render to help you create without boundaries. Now you can use
Prisms
chord packs directly in Spark, where you can use AI to explore even more possibilities.
Buy the bundle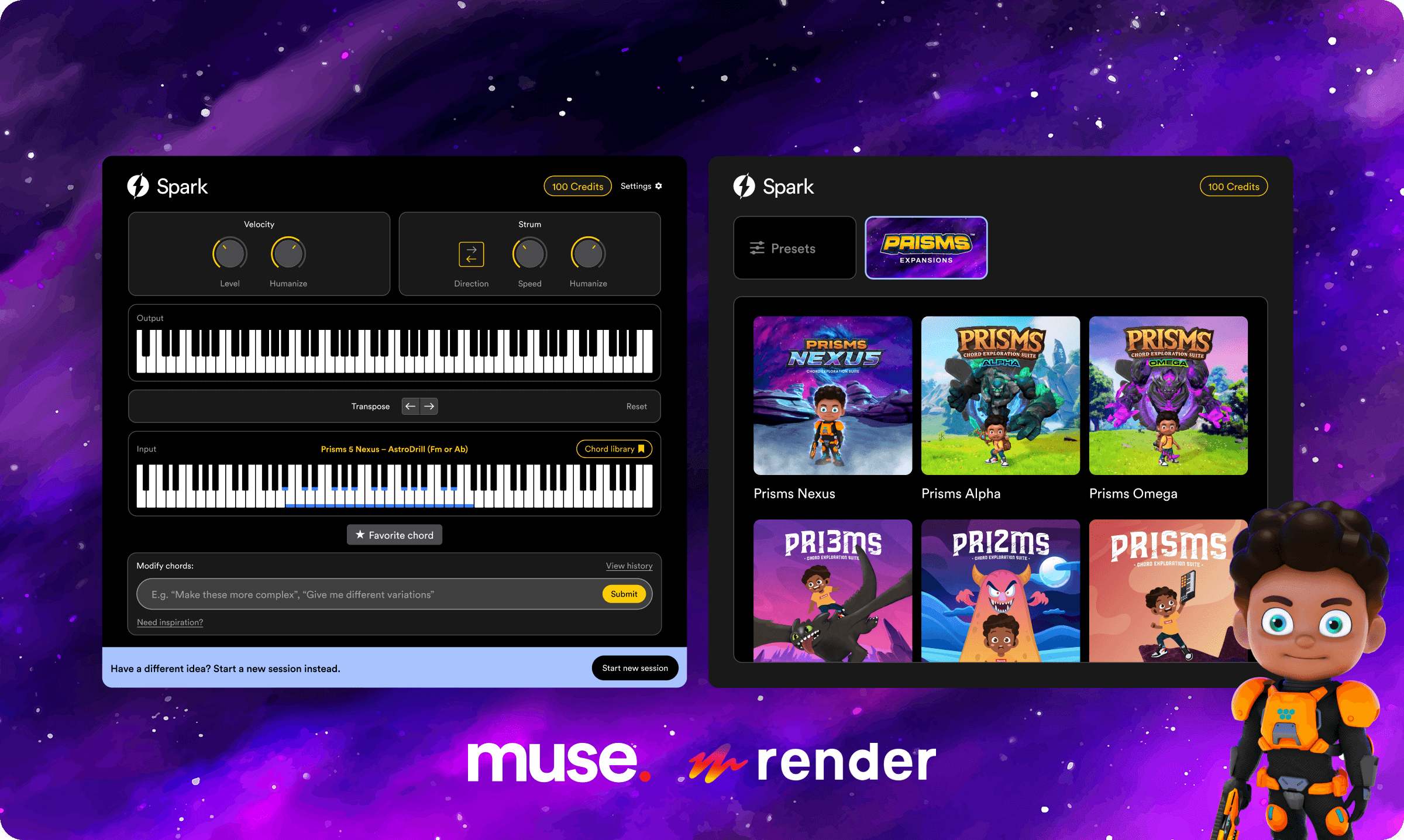 Spark your next idea with AI
Spark is an AI-powered chord trigger with infinite possibilities. Ask for chords in any style you want, and they'll be instantly generated to use in your DAW.

Watch the demo
The first 500 customers
save 50%
on Prisms Nexus & Spark
Get unlimited credits and 2 months free with an annual plan. Save up to 50% on Spark with your purchase of Nexus.
Pro
Unlimited Spark Credits
+ access to curated chord packs
Prisms Complete
Get Prisms Nexus, Alpha, Omega, & Prisms 3
$149.99 · Buy Pro Bundle
Prisms Chord Packs Available on Spark⚡️
Experience what 30,000 producers are calling "the ultimate cheatcode." Get a discount on all Prisms packs for Spark.
Prisms Dark Voids
now comes with Spark for free

Download Spark and verify your account to get 20 free credits + Prisms Dark Voids

Mac download

VST3/AU plugin

Spark isn't available on mobile. Enter your email and we'll send you a download link. Open the link from a desktop computer to download.


Windows download

VST3 plugin


For a quick setup, we recommend that you read the manual. For additional help, contact us.

Spark Version 1.0.0